Brought To You By
Patrick Ihm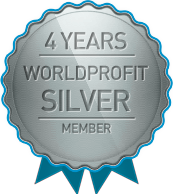 Published by: Patrick Ihm on 17-Jan-21
Solo Ad Blaster Packs: Send Solo Ads To Our Massive Network Of Websites. 5 Blasts To 135,000+ ONLY $37.
Solo Ad Blaster Packs are the answer to sending out a solo ad to 12 sites at the same time without the hassles of logging in and out of the sites, approvals etc.
Our Solo Ad Blaster Packs Are A Snap. Simply Enter Your Subject, Message and URL And WE Do The REST!
Order NOW and GET Your Solo Ads Blasting Away.
Check out our incredible Solo Ad Network Below!

If you purchased our 1 Solo Ad Separately at each site below
it would cost you OVER $40! 5 Solo Blasts are worth $200! Your cost ONLY $37. Wow!!
**After you place the order please return to this page to enter your Solo Ads.
Solo Ad Blaster Sites Network - Each Solo Ad Goes To All Of These Sites - 136,726 Subscribers In Total!

Grand Total Per Blast: 136,726

Dragon Safelist

Subscribers: 16,050

Safelist eXtreme

Subscribers: 21,205

Money Maker Safelist

Subscribers: 3,828

Safelist King

Subscribers: 2,578

Quantum Safelist

Subscribers: 18,872


Traffic Center

Subscribers: 10,424


Traffic Ad Links

Subscribers: 29,156

Ultimate Safelist

Subscribers: 27,281

Post Ads View Ads

Subscribers: 1,403

Email My Ads

Subscribers: 1,829


Unlimited Viral Ads

Subscribers: 4,100

Snnap
Coming Soon
Resource
Yours In Success,
George Kosch
George Kosch is co-founder of Worldprofit and has been in business online for over 20 years.